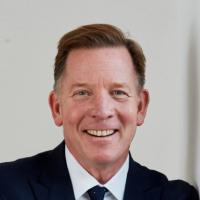 Duncan McClure Fisher
EV market and China entry into UK
Independent garages and service providers set to challenge the SMR norm as China bolsters the UK EV market, discusses Duncan McClure Fisher, CEO of Intelligent Motoring
Posted on Jul 27, 2023 by Duncan McClure Fisher | Tags: electric, environment
With the pressure to move into manufacturing only zero emissions vehicles inside a decade, changes to the infrastructure and market for electric vehicles (EVs) have accelerated rapidly.
In response to the UK's high aspirations, more manufacturers are looking to join the UK EV market, including companies based in China, such as BYD, DFSK, Skywell and Zeekr. The influx is increasing competition by adding new, affordable EV models to the UK market as well as challenging the aftersales model by working with independent garages and service providers to offer high quality nationwide coverage.
Competition for market leaders
BYD (Build Your Dreams) in particular is introducing models that will rival some of the most popular EVs on UK roads. The Seal is set to take on the Tesla Model 3 and Hyundai Ioniq, while the Atto 3 is a family SUV to rival the Kia e-Niro, Nissan Qashqai, VW ID.3 and the MG 4.
A good number of these vehicles are built on modular e-platforms, suitable for multiple configurations and vehicle sizes. So where does this leave us in relation to the skills needed to undertake their servicing, maintenance and repair?
Aftermarket competition
Although franchised dealers currently dominate EV aftermarket, now is the time for independent garages to not only muscle in but take ownership of this space. Indeed, new entrants have been quick to recognise the role nationwide networks of independent dealerships and garages can play, offering immediate regional coverage without the usual investment or time required to set up a dealership network.
Innovation Automotive, the UK and European distributor for DFSK and Skywell has recently joined forces with Halfords Autocentres to provide nationwide service, maintenance and repair (SMR), alongside warranty administration, through MotorEasy. Bringing together a network of garages in this way helps ensure garages are fully approved and EV-trained, while warranty solutions meet the specific demands of EV ownership, including coverage for batteries. Working in partnership not only speeds up entry to market, but also improves the customer experience.
The road ahead
Whilst EV take up is accelerating, and infrastructure is improving rapidly, there is still a long road to travel before the 2030 deadline, to ensure drivers are confident to make the switch from ICE to EV. For a successful transition the infrastructure must be in place – not just for charging at home and on the road, but also for SMR. Potential EV drivers need to know that if they make the switch, it will be simple and convenient to keep their vehicle professionally serviced, maintained and repaired whatever the badge of car they choose to drive.
As the UK Government's 'Road to Zero' 2030 deadline approaches and the market continues to change, more manufacturers will look to enter the UK market. Independent garages and aftermarket service providers are perfectly placed to work in partnership with market challengers to increase competition, improve service provision for customers and ultimately reduce the environmental impact of vehicles on UK roads.