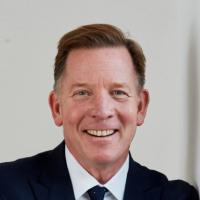 Duncan McClure Fisher
Waste isn't wasted if it's reused.
Duncan McClure Fisher, CEO of Intelligent Motoring discusses the sustainable and cost benefits of 'green parts' for service, maintenance and repair providers.
Posted on Jul 27, 2023 by Duncan McClure Fisher | Tags: environment
The drive towards a greener motoring future is changing up a gear. Figures published by the Society of Motor Manufacturers and Traders (SMMT) last year revealed that the UK automotive industry's production carbon footprint fell by 11.2% in 2021 compared with the previous year, to reach its lowest level since records began in 1999. Significantly contributing to this reduction, is the recovery of usable car parts from end-of-life vehicles, for use as 'green' parts in service, maintenance and repair (SMR).
The government advises that authorised dismantlers of vehicles aim to recycle 95% of the vehicle's weight, leading to a potentially very large pool of reconditioned parts entering the supply chain. As a result of the increased focus on parts recycling, the SMMT figures also revealed that waste to landfill per vehicle fell to its lowest ever level in 2021 – down 96.2% in 23 years, and 2.6% down year-on-year. These are certainly encouraging figures, but the UK still has a considerable way to go to reach carbon neutral by 2050. For example, in recent research among car owners, we found that four in five would take advantage of recycled or reconditioned replacement parts, but only 13% had been given the choice of green parts for a service or repair. It appears there is a missed opportunity.
Of the one in five of the motorists we spoke to who said they would not opt for green parts, 48% said it was because of safety concerns, 26% it was too unfamiliar and 18% believed it would impact the resale value. This is where SMR providers can take a proactive role by offering green parts when discussing the repair of the vehicle with their customer. In addition, the scepticism around safety clearly needs to be addressed and demonstrates that more education and information needs to be available for customers who want to choose a sustainable option when it comes to replacement car parts.
Carbon Impact of Parts
When a car reaches the end of its life, it usually still contains a multitude of perfectly safe and useable parts. Taking out such components and giving them a second life as green parts in other vehicles helps reduce the automotive industry's production carbon footprint even further. This supports what motorists want, as our research clearly showed that the main reason car owners would choose green parts was to be environmentally friendly (71%). Every part recycled from an end-of-life car is one less that needs to be produced from scratch, saving resources and reducing CO2 emissions.
Cost Implications
Our research also found that nearly 7 in 10 motorists would choose green parts to keep repair costs down. According to Allianz Insurance the cost of motor claims have been rocketing , and with OEM green parts costing as much as 70% less than the brand-new equivalent, it makes sense for dealers, garages and service providers to support their customers to keep their claims costs under control.
Utilising the growing pool of green parts also helps navigate the ongoing supply chain challenges. Waiting times for new car parts have improved over the last few months, but are still far too long – especially as unnecessary delays leave vehicles on the ramp for longer, costing both the customer and SMR provider valuable cash. Far from ideal at any time, but even worse in a cost-of-living crisis.
Reputable Green Parts
Of course, it is vital that only reputable green parts suppliers are used for the sake of safety and reliability. To ensure our nationwide network of over 10,000 garages fits only certified recycled or reconditioned parts, we have partnered with leading integrated salvage and green parts provider, SYNETIQ. The partnership helps us to meet the growing consumer demand for green parts and reduce down-time for vehicles being serviced, maintained and repaired.
Reputable green parts providers should be backed by The Vehicle Recyclers' Association (VRA) Certification Scheme which provides independent assessments of a recyclers' policies and procedures, to ensure every reclaimed vehicle part has been accurately identified, recorded, tested and graded. With all VRA Certified items meeting strict quality standards, consumers benefit from peace of mind, save money and play their part in protecting our environment.
In all areas of life, we have a moral obligation to reuse, recycle, upcycle and to look after what we have in order to reduce waste and mitigate the environmental impact of manufacturing new single-use products. The motor industry is no different. Already we are making great strides in ensuring the industry takes the most sustainable path going forward. Let's continue that trajectory and make sure everyone is playing their part in a greener motoring future.