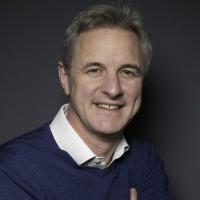 Jim Murray Jones
Car ownership in the cookie-less future
Jim Murray Jones, Intelligent Motoring CMO, looks ahead to the cookie-less future and what it means for car ownership platforms.
Posted on Jul 27, 2023 by Jim Murray Jones | Tags: technology
Google's announcement it would stop supporting third-party cookies by the end of 2023 grabbed the attention of businesses across the world. Most companies source their customer data through cookies, tracking details such as search history, product purchases, IP addresses and geo-locations. With roughly 66% of web traffic directed through Google's Chrome browser , a big shift looms on the horizon.
But this change brings with it opportunity. When 2024 begins, most companies primary source of customer data will be first party, collected through direct interactions with their websites and apps, as well as durable identifiers like hashed email addresses and universal IDs. In the automotive market, this puts car ownership platforms in a strong position.
Until recently, car buying and selling websites have dominated headlines and public awareness of the motor industry. They spend considerable chunks of their budgets on marketing and invest in products each year to ensure they are front and centre of consumer thought. But as more and more consumers are managing their life through their smart phones, there is an emerging gap in the market for car ownership platforms to sit alongside these buying channels.
There is a long list of market drivers leading consumers to these platforms. Everything from apps to EV chargers to telematics devices usher motorists towards a streamlined way of maintaining their vehicle and keeping it safe. These are all devices or programmes that help drivers connect to their cars.
In that space, niches like MotorEasy, that bring together its insurance and warranty business alongside its nationwide service, maintenance and repair offerings are gaining market share. Combine this with tools that allow motorists to upload and manage their vehicles' documentation and service history alongside useful reminders on important dates, and you begin to understand the power of these tools for marketing purposes.
Crucially, all documentation relating to products purchased via the platform – be it a service report, repair receipt or warranty policy document – is automatically uploaded, helping them build their full-service history, while keeping everything in one place.
As a result, these platforms are stacked high with user data, from annual renewal dates to schedules on when finance agreements are due to end or vehicles replaced. Set against the backdrop of the quickly approaching cookie-less future this represents a new paradigm for marketing to car buyers.
While the recent past has been dominated by classified and retail web sites that swallow-up marketing spend at the point of purchase, is there a new way to reach consumers at an earlier stage of their purchase journey?
Car ownership platforms, designed to connect cars and drivers by streamlining all aspects of the ownership process, provide the answer. They represent a semi-walled ecosystem, driven by data and targeted CRM. The platform extends to partners and helps them by managing customers through the ownership lifecycle.
Car ownership as a service is likely to be the next battleground for data in the motor industry, with examples sitting alongside the broader world of the internet of things and automotive connecting. They provide another layer to help tech-driven organisations better manage their customers which ultimately will result in an improved car ownership experience for the motorist.