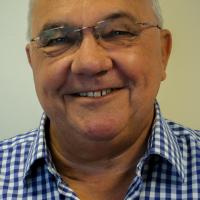 David Gerrans
To MOT or not to MOT
The government's proposed shakeup to the annual MOT test risks driver safety and the environment, so warns David Gerrans, IM Commercial Director
Posted on Jan 08, 2023 by David Gerrans |
I've got two 24 year old boys who are step-brothers. Coincidentally, both of them decided to take out three-year car leases that are coming up to end of contract. They are checking to see whether they are responsible for the MOT pre-return and I'm not entirely sure they know how to organise this for themselves. I'm actually wondering whether their MOT's will be necessary as we await the findings of the Department of Transport public consultation published in January 2023.
Many people seem to think the third year MOT is a waste of time anyway. Having been in the motor industry since I left school, I think that is a ridiculous position to take. For many, the MOT is the first time the car has been properly checked over with a number of important safety features validated. Apparently in some countries they don't have an MOT until year 4 and the evidence suggests that there is no greater risk of an accident by having it later. It seems strange then that apparently 67% of UK motorists recently surveyed think that removing the MOT at the end of the third year will be a risk to road safety - what do they know? As these are the very people driving the machinery, they might just be the best judges of the impact on safety and likelihood of accident!
There is an additional school of thought; not only should we remove the MOT at the end of year 3, but further MOT Tests would only be required every other year. Again, this seems an extraordinary position to take. Few of us are brilliant at maintaining our cars and giving them the attention they need. To remove the annual MOT test and all the checks therein, would seem foolhardy! The most obvious dangers would be treadless tyres and wearing brakes that deteriorate overtime. Whilst they might get through an MOT one year, the degradation over a two-year period is likely to be dramatic!
The argument then, simply appears to be one of saving cost at the expense of safety. Think, where else would this ever apply? Add the potential of further damage to the environment as emissions go unchecked and the case for sticking seems obvious.
Now to examine costs: Government stats put the average cost of an annual MOT at £40 (albeit the recommended DVSA maximum fee is £54.85). This seems a small price for 67% of the driving population to feel safer! Faults identified at MOT time are plentiful and many of these will worsen over time, so a small mechanical bill today could be huge 12- months later when repair prices will also have risen.
Any mechanic will also tell you that arranging your MOT to coincide with your annual service will save you a tidy sum. A few years ago, MotorEasy estimated that more than £2 billion was being wasted due to UK motorists paying separately and not combining these two events. Get the MOT done first and many of the checks won't have to be repeated during the service, which will largely become just topping up the levels and adjusting and tightening where necessary. The case for combining the service with the MOT is amplified by the travel time savings and reduced inconvenience.
Of course, motorists can help avoid MOT failure by prepping their car prior to the MOT. Here are some simple actions that will reduce the likelihood of failure: Check and replace bulbs, top-up washer bottles, check wiper and tyre condition and replace as required.
Another way to save a few pounds is to book your MOT in early. You can have your MOT a month (less a day) earlier than its due date – plan to book your car in and reduce the desperation by leaving plenty of time to shop around, you'll find plenty of garages keen to get your business.
Remember, if you haven't got a valid MOT you probably won't be insured, you risk a fine if found driving and you can't park on the road!